The wedding team here at Tissington Hall Weddings are always really happy to hear from our marrying couples and love being part of their special day.

Below are just a few recent testimonials we have been delighted to receive.
Christine & Sam
Beautiful venue in a beautiful setting!

We had the most perfectly magical day at Tissington Hall celebrating our wedding! The team at Tissington are very experienced - they will have thought about things before it crosses your mind and will go above and beyond to make sure the day runs flawlessly without you needing to worry about the details. The wedding co-ordinator, Cat, is amazing - thank you to you and the team for everything! What really adds to Tissington Hall as a wedding venue is the beautiful setting - a quaint English village with a church for the ceremony just across the road.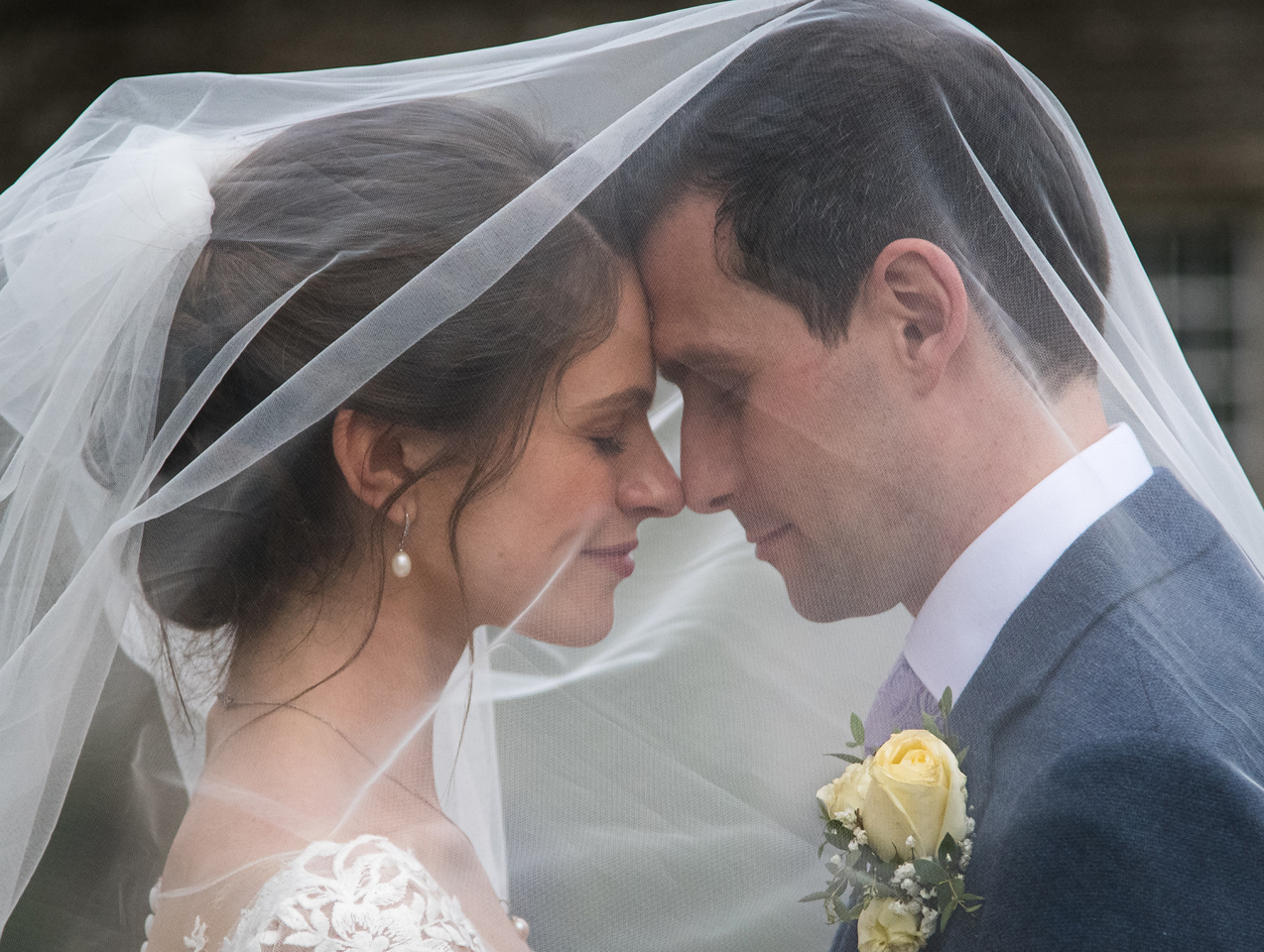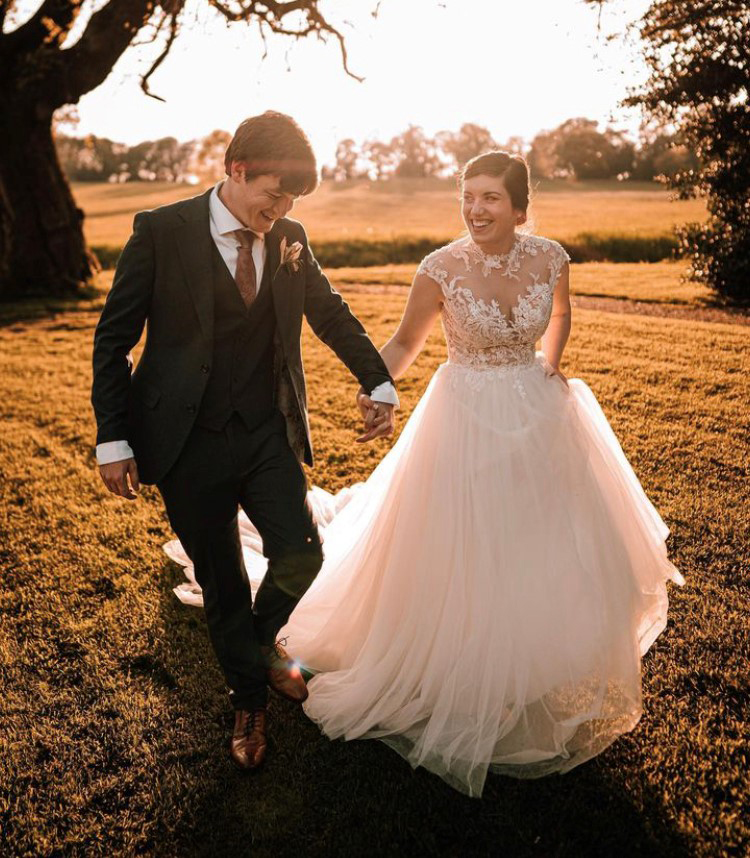 Morwenna & Dustin
Where to start!

Hi Cat, Where to start? Thank you both so much to yourself, Gabi, Kim and all of the staff at Tissington for hosting such an incredible wedding day for us on the 13th May-it honestly felt like a dream from start to finish. It was everything I could have imagined (and so much more), and a huge part of that was knowing that there was a well oiled machine running it. You've been so helpful and supportive from the start of the planning process. We can't imagine having been married anywhere else!
Joe and Elisabeth
Thanks so much

Hi Cat, Thanks so much for everything - we had such an amazing day and you and your team could not have been more helpful. We will definitely return at some point, the place and the area is beautiful.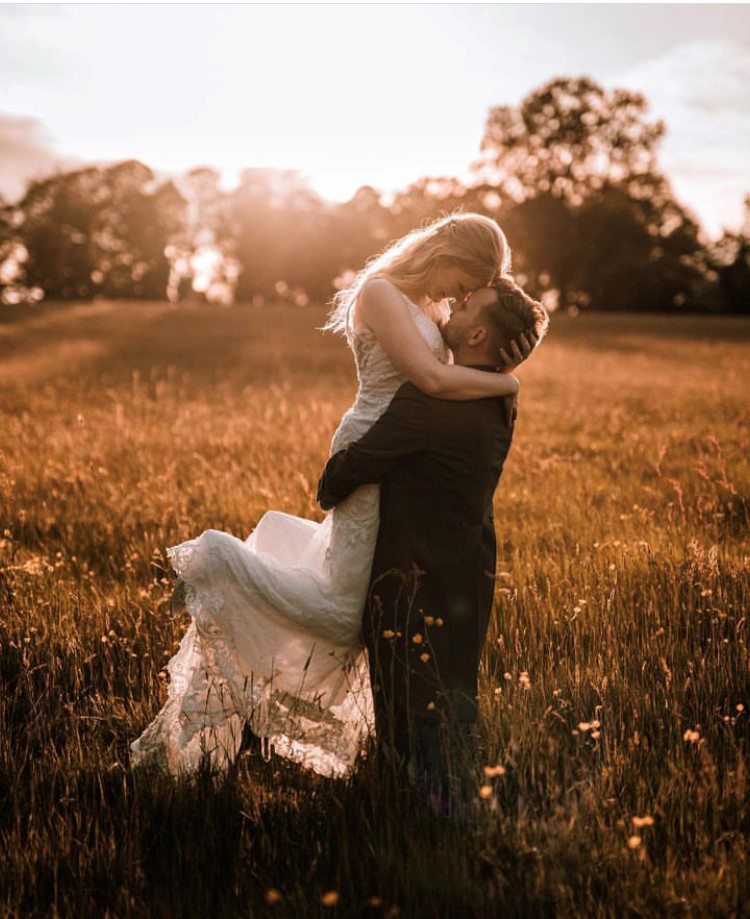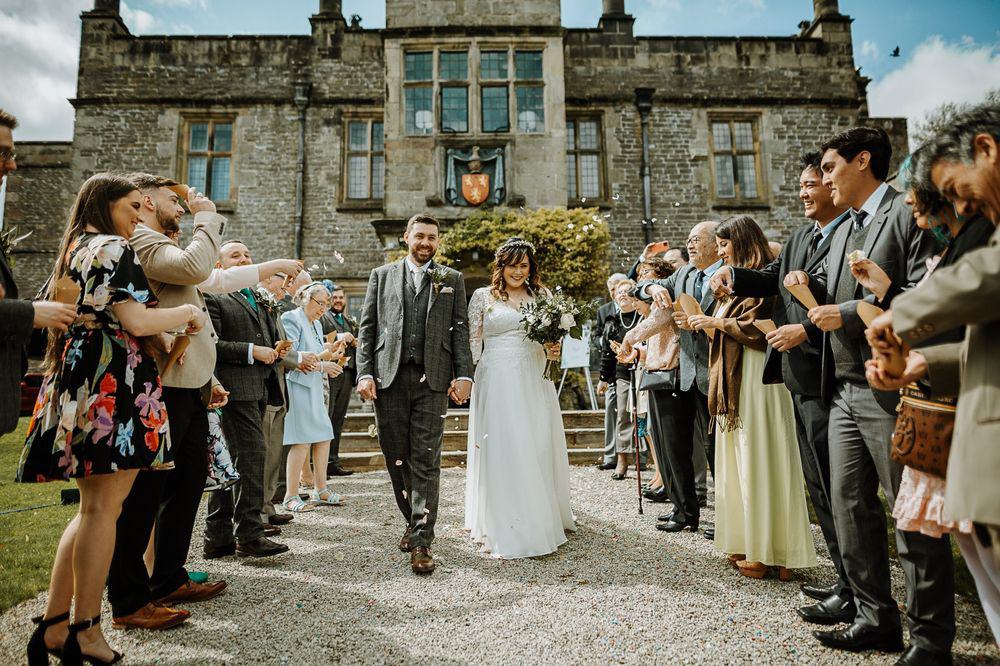 Karen & Rob
Beautiful venue, wonderful staff

We couldn't be happier with our wedding venue, Tissington Hall. From the moment we arrived, the staff went above and beyond to ensure that our day was nothing short of magical. The location was breathtaking, nestled amidst the picturesque countryside, providing a stunning backdrop for our celebrations. The hall's historical character added an elegant charm that captivated our guests, especially as we had many coming from abroad and have never experienced British culture and history before, it made our wedding feel truly special. We were incredibly impressed with Tissington Hall's attention to detail and the seamless coordination of every aspect of our event. It was a day we will cherish forever.
Jenny & Liam
Magical Tissington!

It isn't possible to capture the magic of Tissington Hall through words and photos alone.

We planned our entire wedding from across the pond, which proved very challenging being up against time difference and being unable to view venues in person. Tissington was a standout venue from the stunning photos alone... However, once we reached out and spoke with the team we were blown away by their reception, and completely sold by how helpful, accommodating and kind they were – they really were as invested in our day being perfect as we were.

On seeing the hall and village in person, we were left speechless. I had combed the internet for every photo and angle, and none had done it complete justice. The hall is steeped in history and has breathtaking beauty, the grounds and gardens are expansive and lush. We could not believe how amazing it was.

Meeting the Tissington team in person was the icing on the cake – they were all so happy to go above and beyond anything we could have possibly imagined. Lady Fiona and Gabi gave everything to ensure the day was everything we'd dreamt of.

Our wedding day was so special, the air felt like it had some magic to it. Our family and friends were all absolutely amazed by Tissington, and months later I am still receiving messages to say how magnificent it was.Tissington Hall is the most wonderful setting for your wedding, but the pièce de resistance is the incredible family/team you will have the pleasure of meeting there.

Thank you Lady Fiona and Gabi for the best weekend of our lives, it would not have been so special without you both.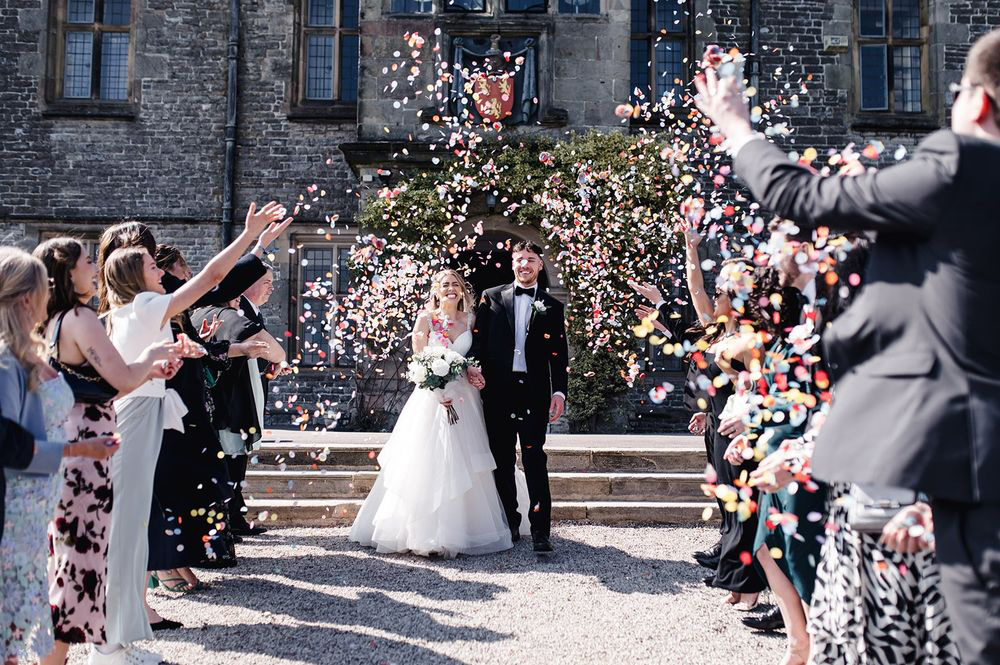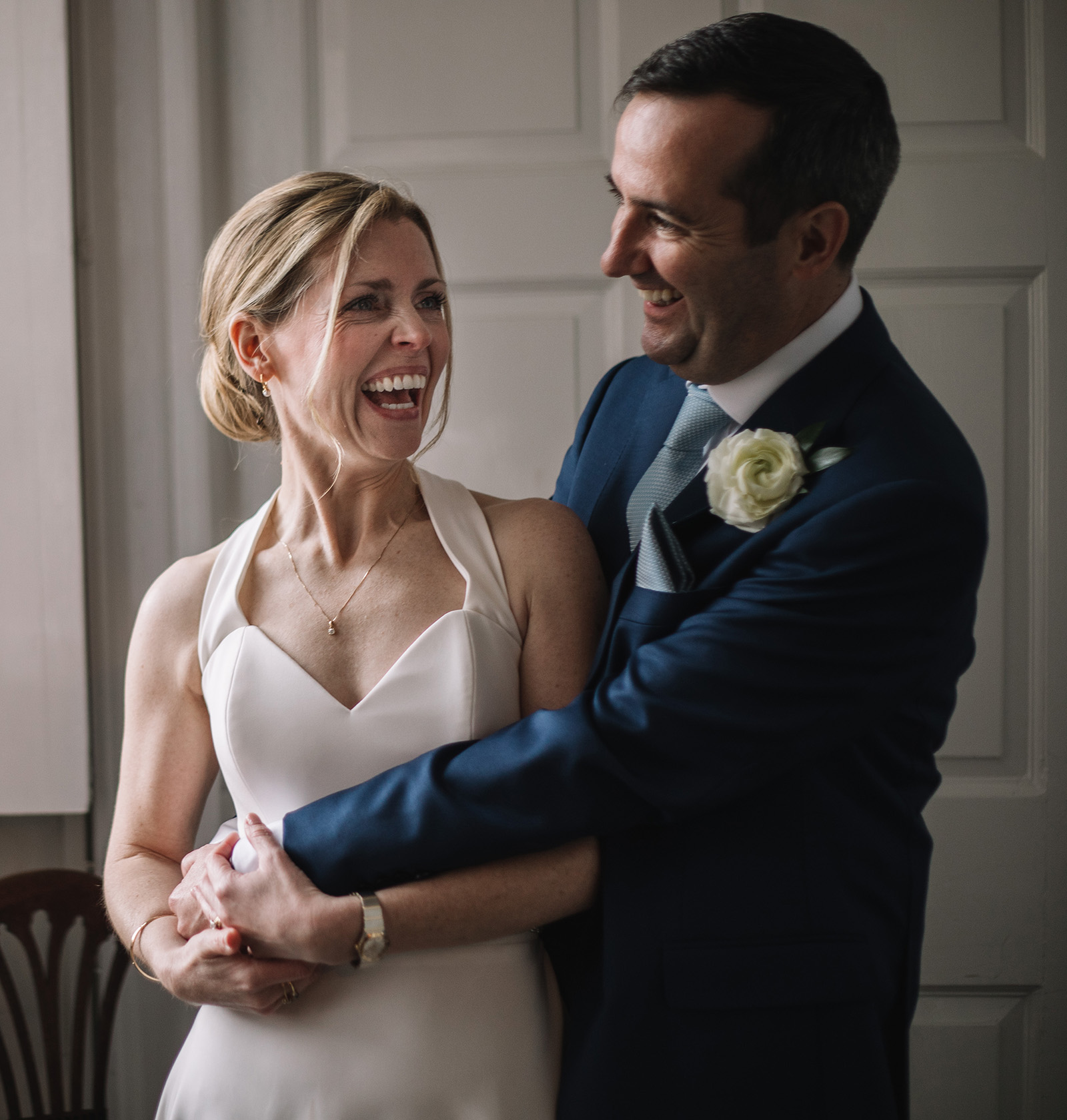 Anna & Will
Such an amazing day

Cat, you are an absolute superstar! Thank you so much for all of your pre wedding support, and help on the big day itself. It was such an amazing day and above and beyond what Tim and I had dreamed of.

Please pass on our thanks to Gabi too. We'll be forever grateful for the day that you played such a key role in creating for us. Thanks so much again! Abi & Tim

Best day ever! Abbie & David xxx
Mr & Mrs Hubbard
A HUGE thank you!

Jenny and I just want to say a HUGE thank you for the most amazing day of our lives on Saturday.

It was everything we had dreamt of and so much more.

We couldn't have asked for a more prefect day and we are so very grateful to you all for making it so incredibly special.

Love and best wishes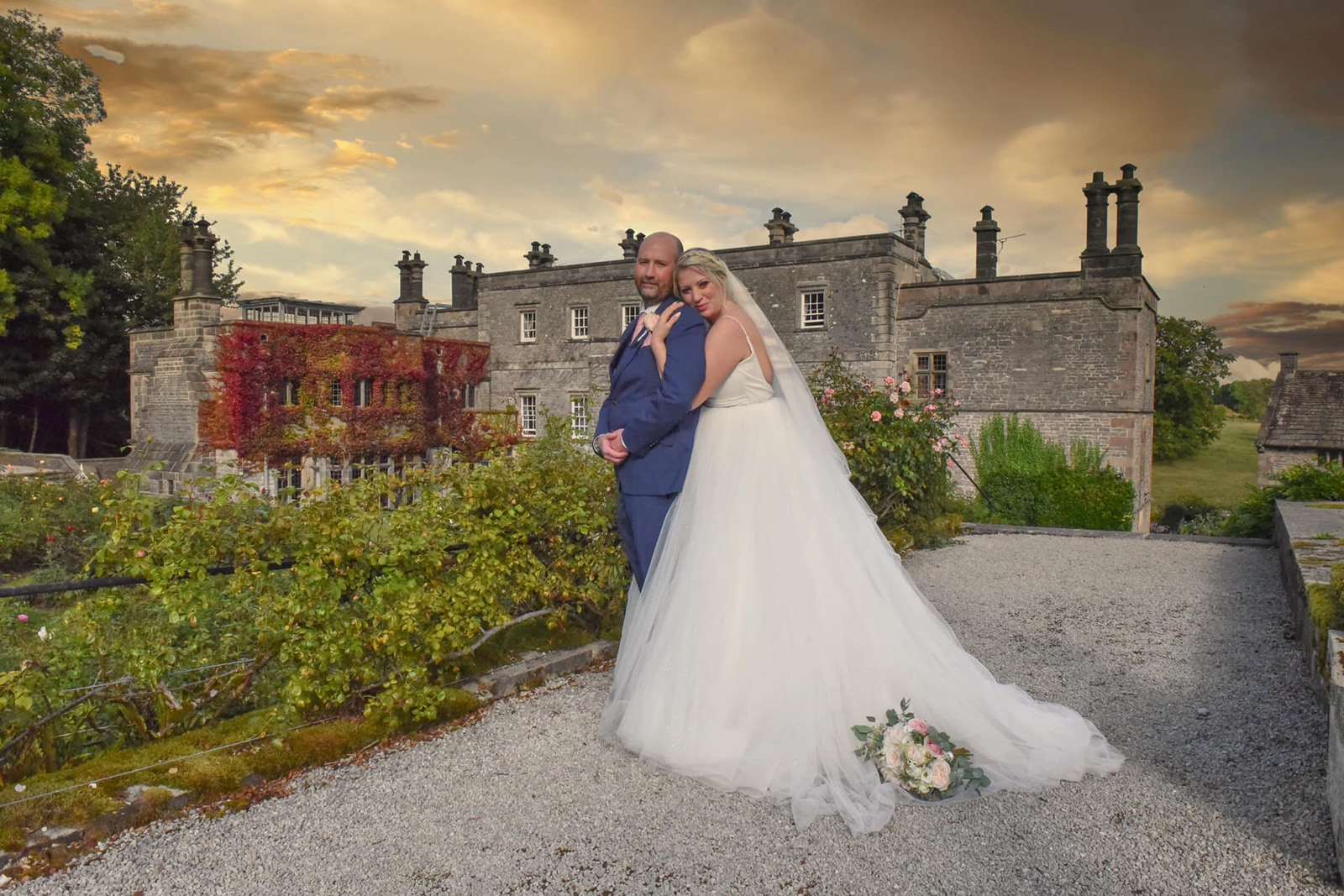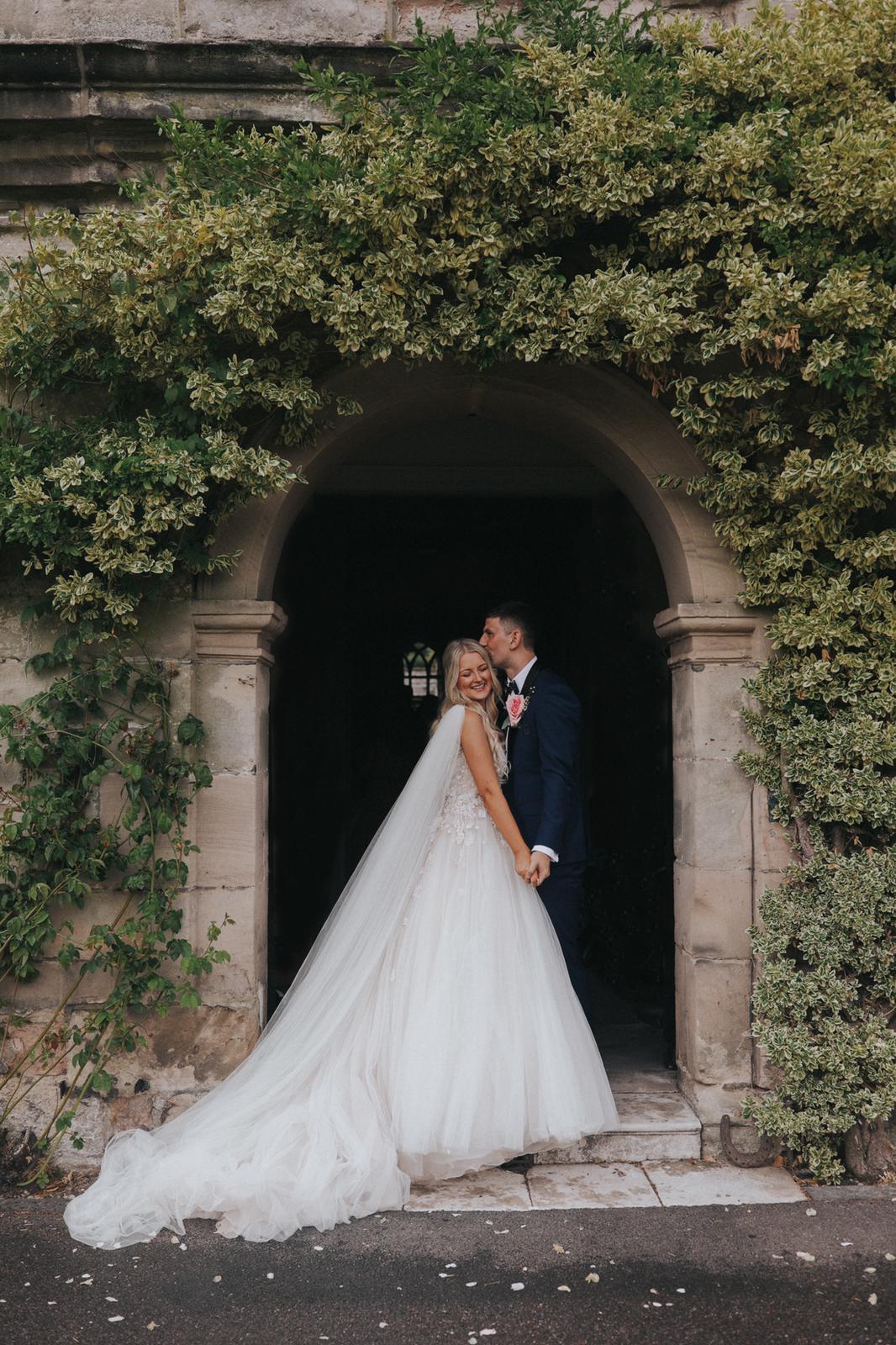 Abbie and David
Simply Magical

After planning our wedding for the summer of 2020 and after the unfortunate events of COVID we were left without a venue or date after the collapse of our previous wedding venue. Upon the recommendation of our wedding photographer, we were then introduced to Lady Fiona Fitzherbert who was beyond amazing. Before we knew it, we had a date pencilled in for 2021, a meeting scheduled for when we could visit after the first initial lockdown and when we finally got to visit the venue, we just fell in love instantly and knew this was meant to be.

Both Lady Fiona and Sir Richard Fitzherbert were brilliant in their communication, both with multiple phone calls or Facetime tours of the venue and we were always made to feel very special and looked after, which after our disappointed with our previous venue was extremely reassuring. The venue itself and surrounding village is simply magical, from the stunning grounds and beautiful architecture. We decided to opt to get married at St Mary's church in Tissington which is only a short walk opposite the venue, which was lovely on the day of the wedding as we got some lovely photos of the procession walking from church to venue and was hassle free in terms of guest transport.

The reverend of St Mary's is Reverend Carolyn McDonald who like Lady Fiona was amazing from day 1 of meeting her on the church zooms to meeting in person and made the whole experience and planning so simple. With lockdown ending and restrictions lifting, we were introduced to Caroline who would be supporting Lady Fiona as our wedding co-ordinator. I think everyone needs a Caroline in their life, she is a burst of energy and joy and made the run up to the big day seamless. As for our wedding day, it was simply magical from start to finish and the memories will live with us forever. Tissington Hall, church and village will now hold a very special place in our hearts and we feel extremely lucky that we were able to have our wedding here. We are extremely grateful to Lady Fiona, Sir Richard, Reverend Carolyn McDonald, Caroline and Upper Crust Catering for helping us organise and cater such an amazing day.

It was such an honour to be married on these beautiful grounds, thank you again Lady Fiona and Sir Richard for inviting us to use your wonderful home for our special day.

Best day ever! Abbie & David xxx
Ashley and David
Absolutely Flawless

Dave and I just want to send our sincerest thanks for an absolutely flawless, drop dead gorgeous wedding day. Your thoughtfulness, generosity and attention to detail are unparalleled and we couldn't have asked for a more perfect day on your stunning property. Tissington truly is a magical (cliche word but I am struggling to find another!) part of beautiful England!

I can't stop smiling I am so happy and you are so much a part of that! We've had so many of our guests rave about the day and my mother especially was stunned by her always frozen peroni glass! We will be back to visit and can't wait to see you again soon.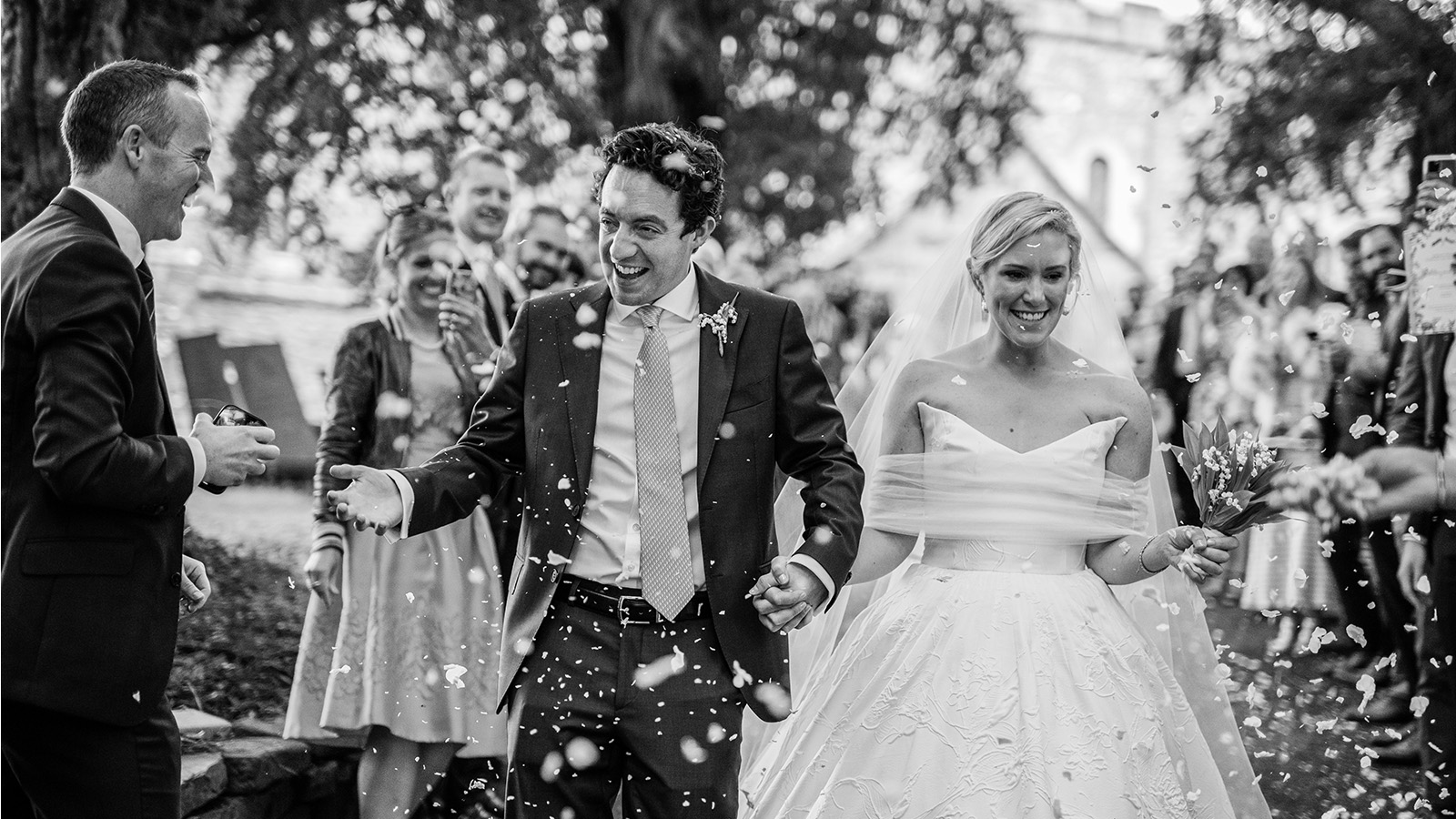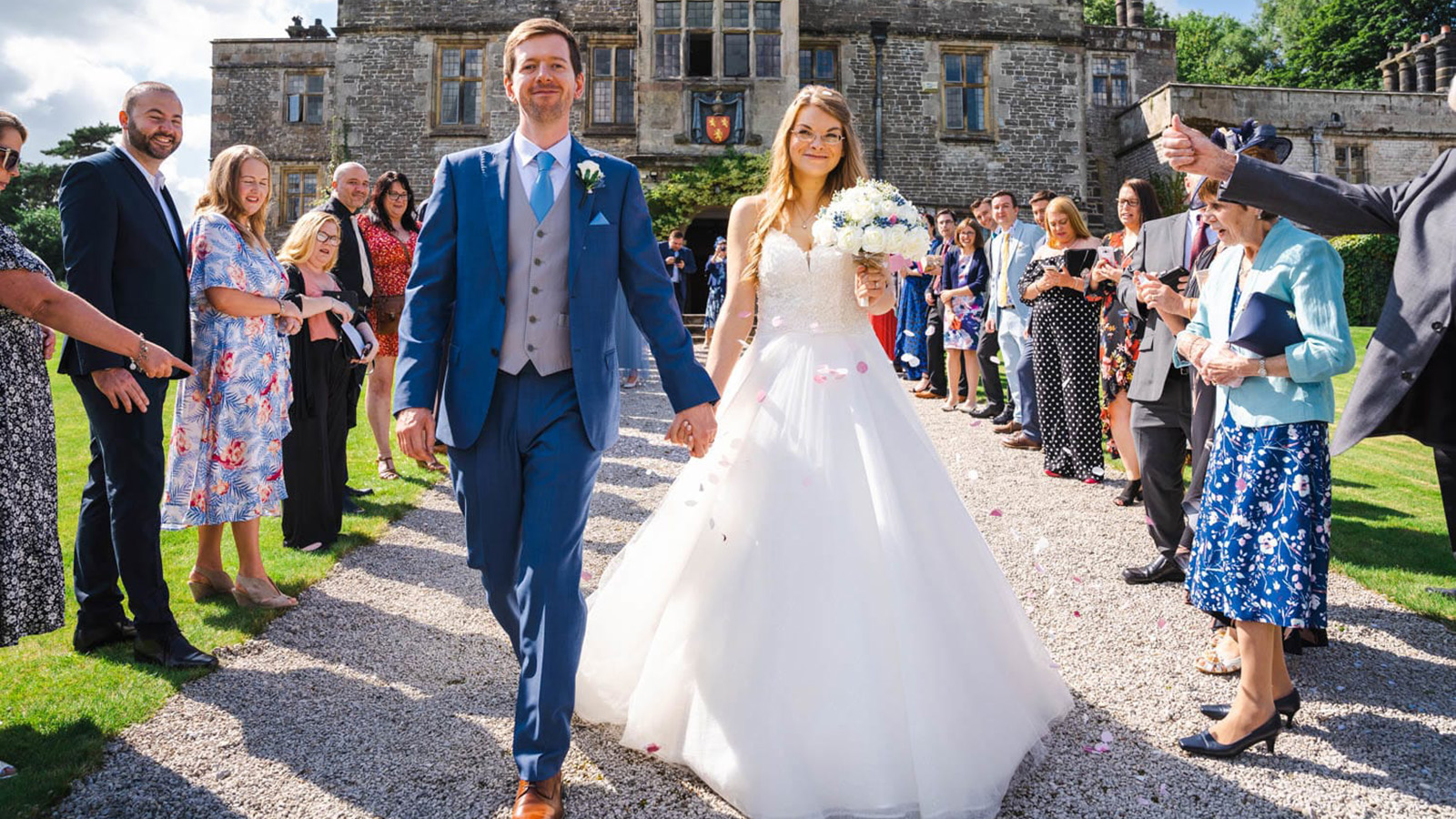 Hayley and Mike
Best Wedding Venue

Fiona, a huge thank you to you and Sir Richard for everything! We literally couldn't have done it without you and your positivity all the way through really kept us going.

All of our guests loved your beautiful home, lots have said it's the best wedding venue they have ever been to.

Thank you a million
Lillie and Brad
A big thank you for making my wedding dreams come true.

We had the most magical day & we are so grateful for everything you did for us to make it our perfect day.

Tissington will forever be our special place – thank you!
Arrange a tour



Click Here For More Testimonials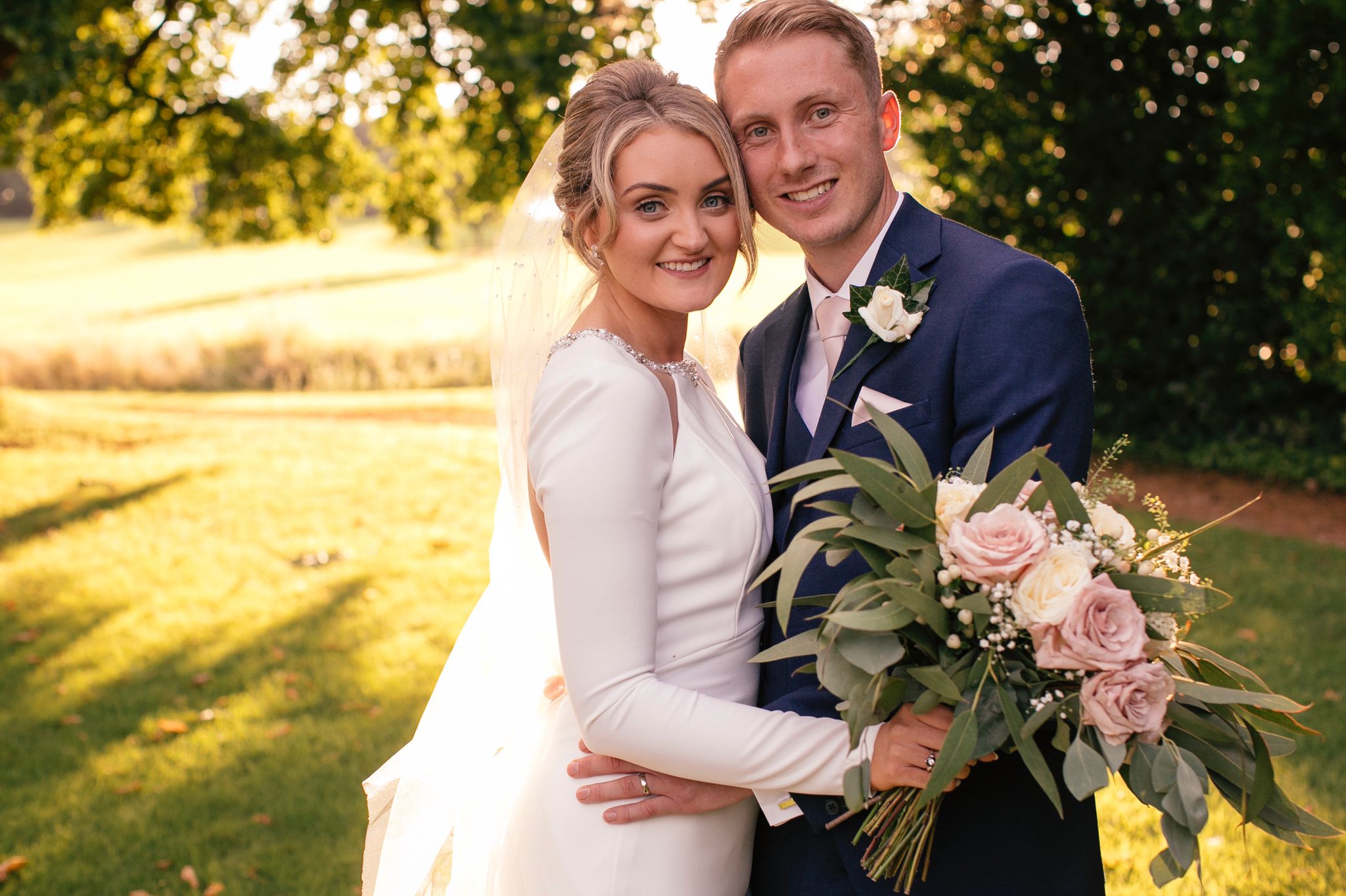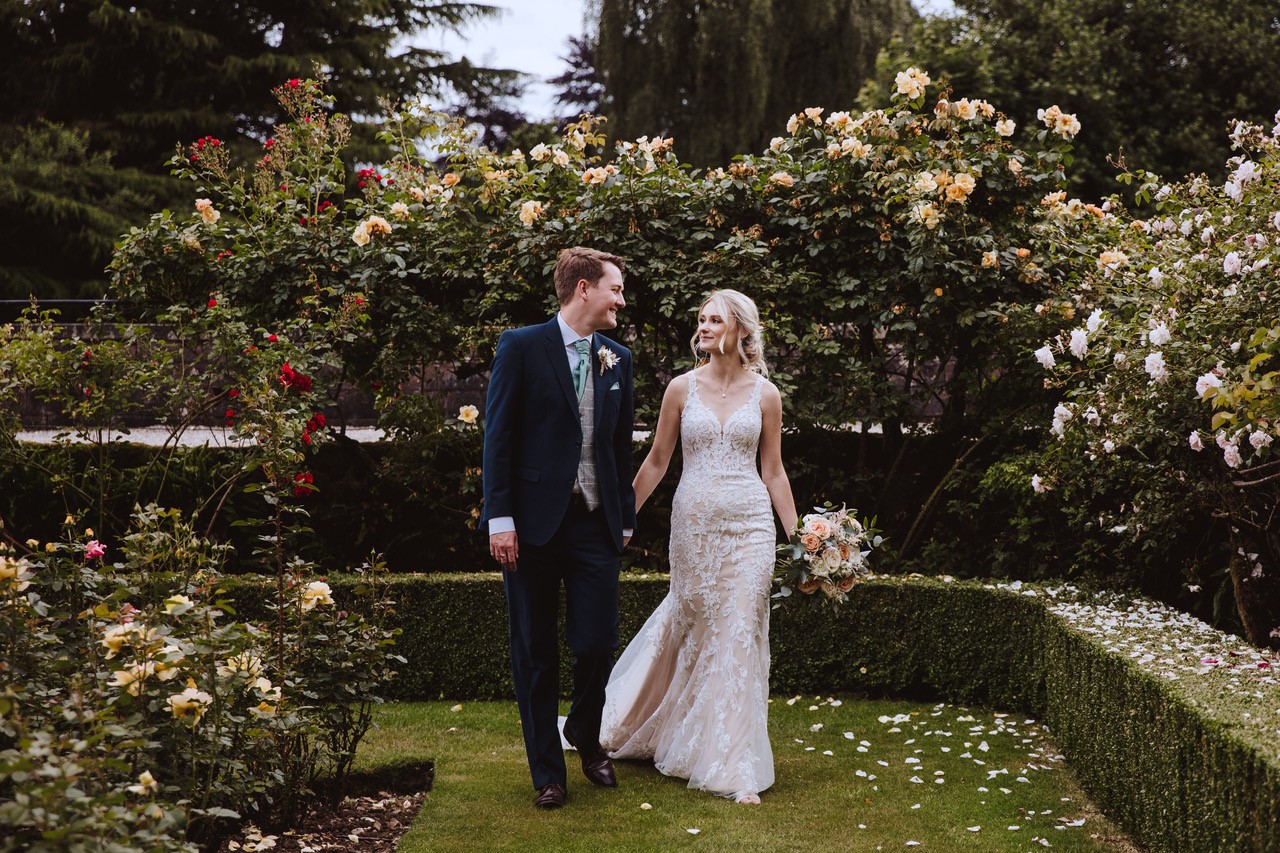 Ashleigh & Dom
Perfect venue!

We got married at Tissington Hall this July and I can't recommend it enough. The venue is beautiful, from the carriage house where we got ready, to the beautiful rose gardens where we had our drink's reception and the Marquee for the wedding breakfast and evening. Every setting was perfect. We got married at the church in the village, which was also beautiful and right across the road from the hall. Having everything in one location made everything even easier for us on the day!

The whole team at Tissington were amazing and so helpful the entire way through, answering any questions we had and making sure the day ran smoothly. We didn't have to worry about a thing and could just enjoy the day. We also worked with a lot of their recommended supplier who were also great.

Ashleigh & Tom.