Tissington Hall
Tissington Hall was built in 1609 by Francis FitzHerbert to replace the moated fortification that guarded the Norman Church of St Mary's in the centre of the village. For over 400 years the Hall has presided over this picturesque Estate Village which is five miles north of the delightful market town of Ashbourne at the southern tip of the Peak District.

Sir Richard inherited the estate and hall in 1989. He lives there with his wife Fiona and it is a home to their four children, five dogs, one cat and a plethora of other animals. Tissington, with its rich history dating back to the eleventh century, is unique in that it is one of only 300 homes in the country that can boast the fact that the descendants of the original builder still live there, 400 years later. The family welcome visitors from near and far every year and all the staff will ensure your visit is a special one.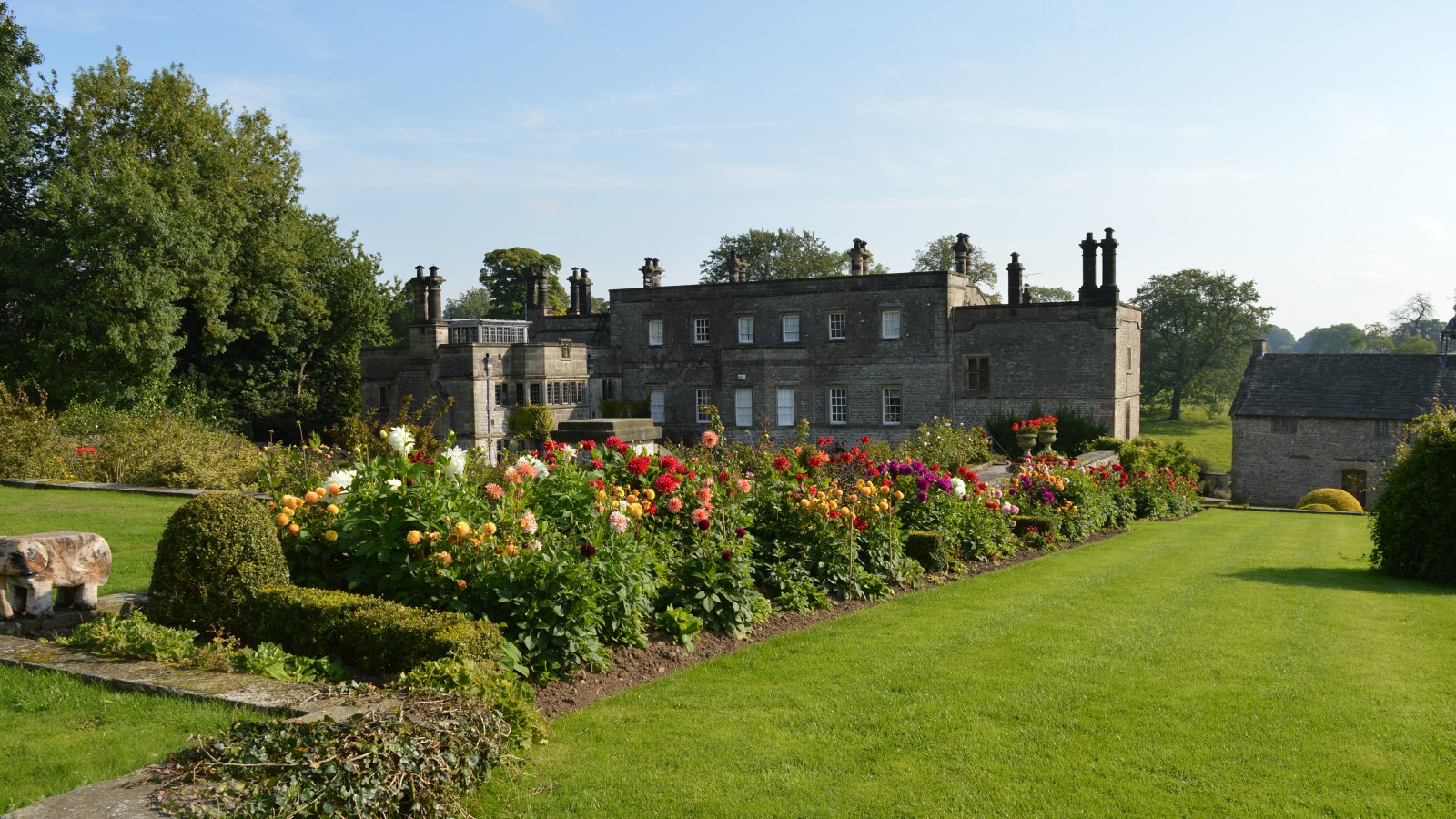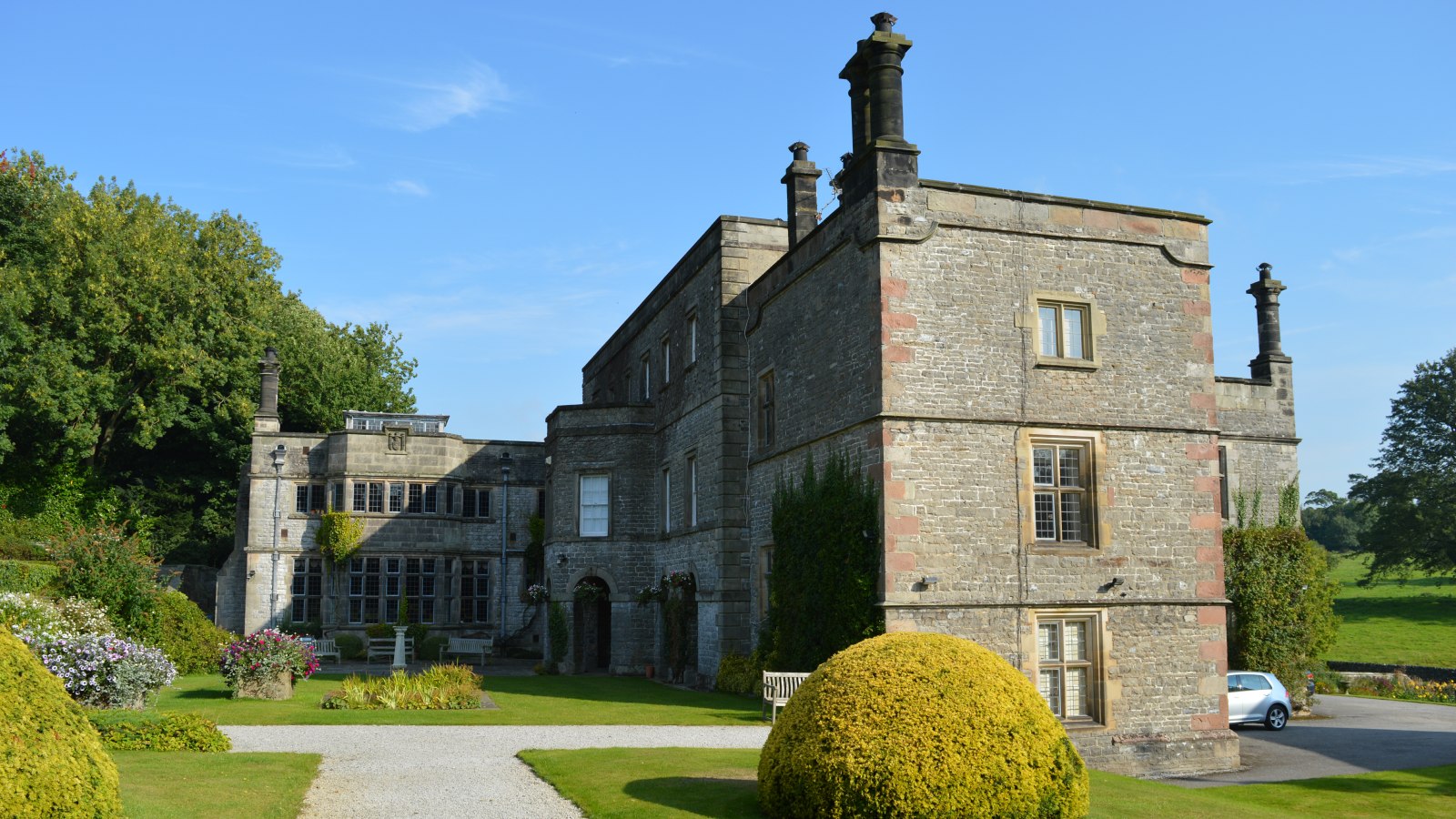 Main Building
The main part of the building itself houses the Main Hall, the Dining Room, 2 State Drawing-Rooms and various associated rooms around its centre, with the hall facing due East. Over the centuries, many wings have been added to the core structure of the house, most notably by Joseph Pickford of Derby in the late 18th century and then, around 1900, by the eminent architect Arnold Mitchell, who constructed the Library and Billiard Room which protrude from the western side.

The Library boasts a collection of over 3,000 books that have been collated by the family over the centuries but although it looks impressive, as one erudite scholar commented, 'Boring is an adequate word to describe this library.' However the aura of this great vestibule, in addition to the late 19th century photograph albums that adorn the writing tables, combine to make this Sir Richard's favourite room in his home.
FitzHerbert Family
The FitzHerbert family have been described by one commentator as 'worthy but unspectacular landlords', but it is a compliment to their managing of the estate that the holding still consists of 50 properties and roughly 2,000 acres, despite the ravages of inheritance tax and divorce over the centuries.

The Baronetcy was conferred on Sir William FitzHerbert in 1784 by George III for his role as 'Gentleman Usher to the King' and Sir Richard is now the Ninth incumbent of the title. Sir William's younger brother, Alleyne, was also involved in the politics of the day and was later created Lord St Helens after his ambassadorial posts for the country in Spain and at the Court of Katharine the Great in St Petersburg. More recently, some members of the family have taken positions in the Church and also in land agency companies around the Midlands.